Some rather crazy news to impart – I've been chosen to stand for an hour on the Fourth Plinth at Trafalgar Square in London, as part of artist Antony Gormley's "One And Other" project.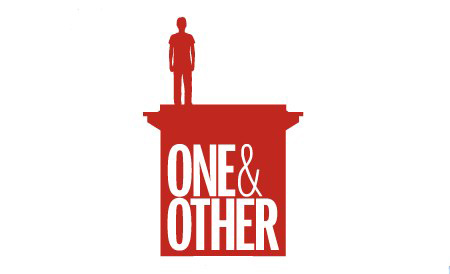 "This summer, sculptor Antony Gormley … is asking the people of the UK to occupy the empty Fourth Plinth in Trafalgar Square, a space normally reserved for statues of Kings and Generals, in an image of themselves, and a representation of the whole of humanity."
"The project, which is commissioned by the Mayor of London with funds from the Arts Council, and produced in partnership with Sky Arts, will see a different person take their place on the Fourth Plinth every hour, 24 hours a day, for 100 days. It will run from Monday 6th July until 14th October 2009."
Now, I know what you're thinking… and you'd be right! I will be creating a live mix via laptop from the plinth and broadcasting it in real time across Trafalgar Square and the whole city on radio and also to the world online via London's Resonance FM. (My humblest of thanks go to the Resonance folks for agreeing to assist!)
The time slot I've been given is not the most family-friendly, being 4am BST Monday 10th August, but we'll be taking advantage of the darkness to bring a whole additional level of visual wonderment to the proceedings – more details on that very soon!
So if you're in London, or fancy witnessing a rather unique Kleptones event, please set your alarms, come along and don't forget to BRING A RADIO!!!
If not, you'll be able to see the live feed at the One And Other website, and hear the live mix streaming at Resonance FM.
Either way please spread the word – this will be a total and utter one-off :)
EDIT : You can pledge your support for me on my profile page at the One And Other site.
(Wow! I'm getting excited already – it's going to be a whole load of fun, this one!)