Thursday, November 25th, 2010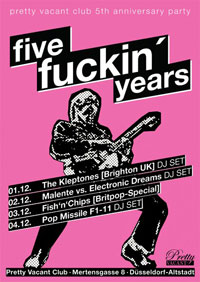 …Ah, but it's always a fine state to be in, and there's always such fine locations to do it in. Yes, that's right, it's another tenuously linked gig update!
First up, next Wednesday 1st December, Eric will be demonstrating what are fast becoming known as the longest arms in DJing (although he blames the "damn photographers and their fish-eye lenses", but we know better don't we, children?), at Pretty Vacant in Dusseldorf, who are celebrating five years of existance with four special nights. First time in Dussedorf, and first time in Germany since January, so should be pretty special!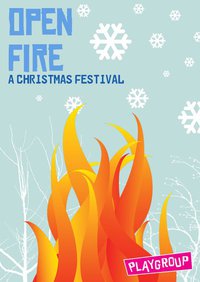 Next up, Eric will be spinning out a stones throw away from home at The Concorde 2 in Brighton on Saturday 11th December, as part of "Open Fire", one of those festival-in-a-club beanos, and well worth attending as all proceeds go to the local MS treatment centre. Full line up details here!
Finally, Eric'll be heading north on Friday 17th December to Manchester, for a party underneath the brand spanking new studios of Unity Radio – Not sure of the line-up yet, but it'll be interesting for sure, and proceeds go to Amnesty International, which is always good!
More to come, but if you're in any of those vicinities, hope to see you soon!
PS Don't forget we're still after your clips and photos to make the video for "Body Jump" – See here for details!