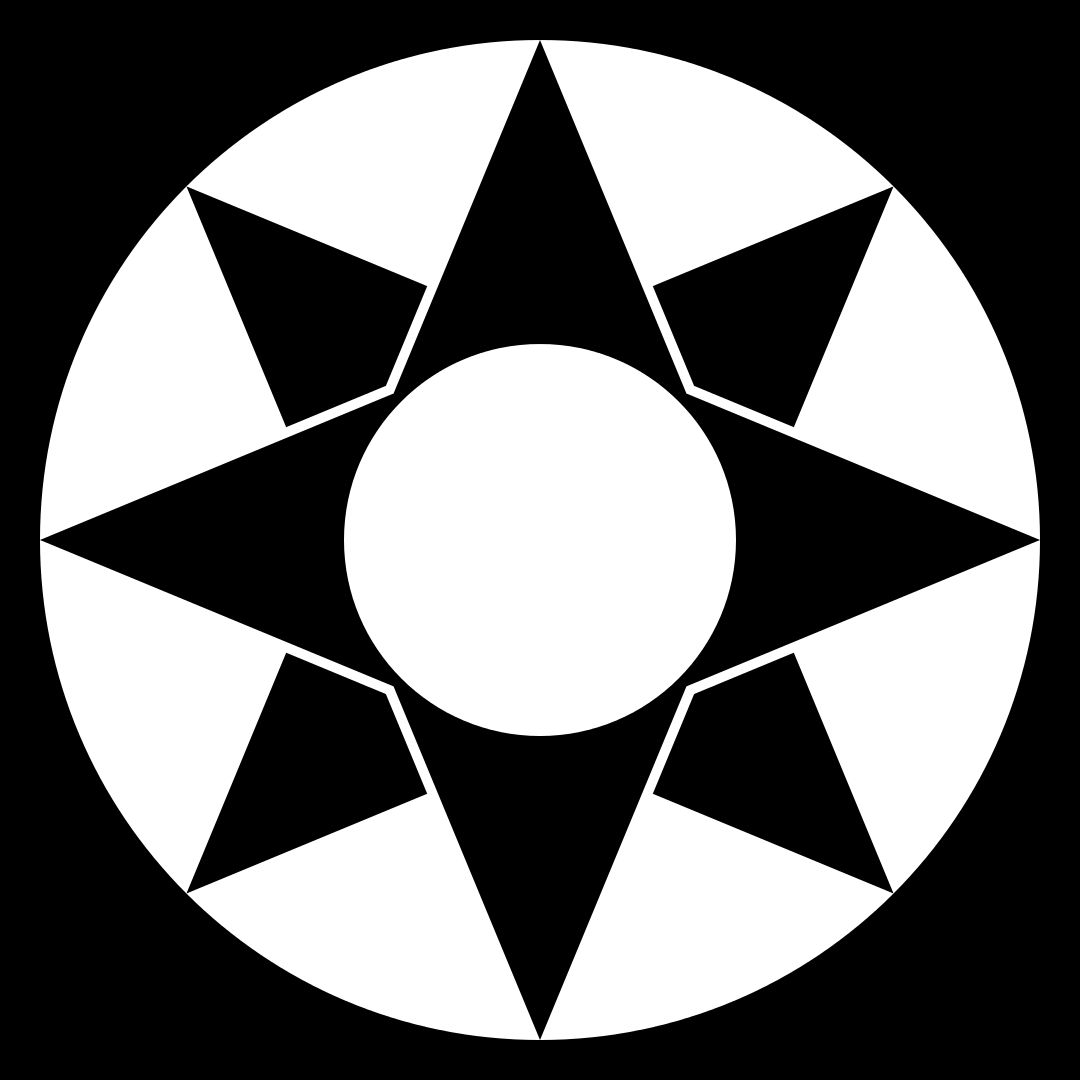 Hello again – Following on from "Lucem Diem", as promised here's part two of this lil' 160bpm diptych, although significantly longer than the first part, as it proved virtually impossible to edit down or leave things out – you know how it is…
So here is the night before the morning after: "Tenebris Noctis", a 211 minute journey through 177+ quality tracks, some old, lots new, all good. Anyone that caught the last couple of years Glastonbury DJ sets will recognise quite a few choice moments contained within, for sure.
The file's pretty big (1.4GB for Flac, 490MB for MP3), but a quick poll last week on Twitter indicated that you're mostly cool with that – apologies if you find it problematic, sure you can find an app online to split it into chunks if you're that way inclined…
Tracklist is below, so don't scroll down unless you want spoilers (and on first listen you shouldn't!)
So… let's have it, yes?
Download from the above Soundcloud player in MP3 or direct here: MP3 or FLAC.
001 Crypticz – The Atmosphere (Intro)
002 Coco Bryce – Elektro Dynamikx (2014)
003 Tessela – Helter Skelter (2013)
004 Dead Letter Drop – Dead Letter Drop #2 (2007)
005 Nu-Tone – Lightning (Sideswipe VIP) (2015)
006 Addison Groove & Sam Binga – Rzor (DJ Friction Remix) (2013)
007 Moresounds – Altercations (2015)
008 Om Unit & Digital – Midnight Oil (2015)
009 David Heartbreak – Latch Key (2014)
010 DJ Luck & MC Neat – A Little Bit Of Luck (2002)
011 Juke FX – Mark A Juke (2012)
012 Sinistarr – Valhalla 90210 (Instrumental) (2014)
013 Highly Dubious – Get Girl (2014)
014 Dexta & Hyroglifics – Boxgroove (2014)
015 E-Z Rollers – Walk The Land (1998)
016 Paul Van Dyk – For An Angel (Gash & Simtek Remix) (2013)
017 Chemical Brothers – Car Chase (Arp Worship)
018 LFO – Freak (Benncart Getting Your Freak On Juke Edit) (2014)
019 Miko – Weekend Juke (2012)
020 Ils & Solo – In The Area (1995)
021 Fokus – Brave New World (Part 1) (1995)
022 CDBL – Pulse (2014)
023 DJ Ham – Higher (1994)
024 Mike G – Sprung Broke (2013)
025 Top Buzz – Living In Darkness (1992)
026 Lennie De Ice – We Ir E (Om Unit Edit) (2012)
027 Nonfuture – Embrace (Clock Intro VIP – Part 1) (2014)
028 Coco Bryce – Pacific (2014)
029 Lindsay Lowend – Mmmmm (Palmtop Tiger Remix) (2012)
030 Rushmore – 3000 (2013)
031 Ticklish – Miscommunication (2013)
032 Ticklish – Miscommunication (Slick Shoota Remix) (2013)
033 Chango & SysAb – Ilkilkilk (2015)
034 Roni Size & DJ Die – It's A Jazz Thing (Phillip D Kick Edit) (2011)
035 Fokus – Watch Out (1994)
036 Roni Size & DJ Die – It's A Jazz Thing (Ladies Mix) (1995)
037 Engineers Without Fears – Spiritual Aura (1994)
038 Aphrodite – Bomber (1995)
039 DJ FLP – Bounce Like (2016)
040 Jonny Megabyte – Homicide (2016)
041 Mutants – Obeah (2016)
042 Bleep Bloop – Something Impossible (2014)
043 Keshob – Time I Am (2016)
044 Nonfuture – Embrace (Clock Intro VIP – Part 2) (2014)
045 Remarc – RIP (Remarc Remix) (1995)
046 Remarc – RIP (Phillip D Kick Edit) (2011)
047 Droppin Science – Firin' Line (Origin Unknown Remix) (1995)
048 Fresh & Vegas – Heatwave (1998)
049 Outkast – Bombs Over Baghdad (Acapella) (2000)
050 Uncle 22 – Dust (1995)
051 DRS & Kenny Ken – Everyman (1994)
052 Queens Of The Stone Age – Feel Good Hit Of The Summer (2000)
053 Count Vanderhoff – Bruce's Bridge (2016)
054 Royalston – Slimebanks (VIP) (2015)
055 Pev & Kowton – Vapours (2013)
056 Clap! Clap! – Please Mother Rain Wash Our Souls From Human Evil (2013)
057 Wuki – Di Air (2014)
058 Run The Jewels – Close Your Eyes And Count To Fuck (2014)
059 Atlas – Drifting Thru The Galaxy (1994)
060 MC Det – Stick Up (Elementz Of Noise Mix) (1995)
061 Rido – Back To The Future (2013)
062 Richie Brains – Voyage (2016)
063 Royalston – The Depths (2015)
064 Alix Perez, DJ Rashad & DJ Spinn – Make It Worth (2014)
065 Whitney Houston – MDB (Sideswipe Bootleg Edit) (2015)
066 Whitney Houston – Million Dollar Bill (Acapella) (2009)
067 DJ Card-One – Shiny Booty Calls (2014)
068 Hyper-On Experience – Disturbance (Tango Remix) (1993)
069 Deep Blue – Helicopter Tune (1993)
070 Addison Groove & Sam Binga – Rzor (2013)
071 Lastckall – Alevosia (2015?)
072 Intel Inside – Hey Baby (1995)
073 Doc Scott – VIP Drumz (Part 1) (1995)
074 Brock Out Crew – Hard Core Romance (1994)
075 Billy No Mates – Crowd Burst (2014)
076 Acen – Close Your Eyes (Optikonfusion) (1992)
077 Motherland – See No Hear No (1995)
078 DJ Rashad, DJ Spinn & Taso – Passin' Me By VIP (2014)
079 Richie Brains – Heartbreaker (2016)
080 Machine Girl – Galatea (Nightwave Remix) (2015)
081 Cutty Ranks – Limb By Limb (Acapella) (1993)
082 Lone – Backtail Was Heavy (2016)
083 These New Puritans – Organ Eternal (2013)
084 Q Project – Champion Sound (Alliance Mix) (1993)
085 Q Project – Champion Sound (Phillip D Kick Edit) (2011)
086 Special Request – Broken Dreams (2103)
087 Tom & Jerry – Maximum Style (1994)
088 DJ Flow – Journey Into Sound (Part 1) (2014)
089 Hyper-On Experience – Lords Of The Null Lines (Foul Play Remix) (1994)
090 K-Aze – Warrior Groove (2014)
091 Shy FX – Bambaataa (1998)
092 Lone – Pineapple Crush (Sideswipe's Footwork VIP) (2014)
093 DJ Madd – Untitled808 (2008)
094 Luke Vibert – Don't Fuck Around (2015)
095 Bandeja Individual – Hot Dog Berenjena (2014)
096 Danny Byrd – Shock Out (2008)
097 Machinedrum – Eyesdontlie (2013)
098 DJ Rap – Spiritual Aura (Silent Code Remix) (2014)
099 CRZKNY – Kisses (2015)
100 MoonDoctoR & DJ Rashad – Can You Feel It (2014)
101 FootMerc & ZSonic – No Rush (DJ Chap Inna Year 4000 Remix) (2013)
102 Static – Siroc (2014)
103 Nonfuture – Gunshot Riddim (160 Intro VIP) (2013)
104 War Machine – Living Weapon (2014)
105 Photek – Ni Ten Ichi Ryu (1997)
106 Origin Unknown – Valley Of The Shadows (1993)
107 DJ Rashad – I Don't Give A Fuck (2013)
108 Digital & Spirit – Heaven (2015)
109 Glacci – Ice Rave (2016)
110 Corporal F – Prophecy (2014)
111 Fidser – B.U.K. (2014)
112 DJ Fokus – Brave New World (Part 2) (2014)
113 J-Kenzo – Alright (2016)
114 La Funk Mob – Ravers Suck Our Sound (Carl Craig Remix) (1994)
115 DJ Taktix – Hornz For 94 (Phillip D Kick Edit) (2011)
116 RL Grime – Core (2014)
117 David Starfire – Cobra (Sub Swara Remix) (2010)
118 Lloyd Banks – Beamer, Benz Or Bentley (Skeet Skeet Edit) (2010)
119 Thing – Antique (2014)
120 Deco – Polymorphism (2013)
121 Biome – Cromos (2014)
122 Slick Shoota – Keep Bussin' (2014)
123 Slick Shoota – Keep Bussin' (Om Unit Remix) (2014)
124 Symbiotic Sounds – Higher (2014)
125 TNGHT – Gooooo (True Key BTLG Edit) (2013)
126 DJ Spinn, DJ Rashad & DJ Manny – Horn Chemist (2012)
127 Baauer – Harlem Shake (2012)
128 DJ Flow – Journey Into Sound (Part 2) (2014)
129 Lung – To Infinty And Be Gone (2016)
130 Moniker – Iktomi (Subp Yao Remix) (2016)
131 Hyper-On Experience – Lords Of The Null Lines (1994)
132 DJ Paypal – I'm Ready (2015)
133 Stray – Ginseng Smash (2013)
134 Digital & Spirit – Phantom Force (T-Power Codeine Remix) (2011)
135 Acen – Trip II The Moon (1992)
136 Doctor Jeep – Badman (2013)
137 Double 99 – RIP Groove (DJ Ransome & SynthForce Bootleg) (2015)
138 20syl – Game, Set & Match (2013)
139 Djemba Djemba – Yah Pop Pop Pop (2013)
140 Omni Trio – Renegade Snares (Foul Play VIP Remix) (1995)
141 Omni Trio – Renegade Snares (Foul Play Remix) (1993)
142 Omni Trio – Renegade Snares (Phillip D Kick Edit) (2011)
143 DJ Earl, DJ Rashad & Taye – Bumbaklot (2013)
144 Special Request – Ride VIP (2013)
145 Special Request – Ride (2013)
146 Fracture – Black Pearl (2016)
147 Roni Size Reprazent – Brown Paper Bag (Sideswipe Edit) (2013)
148 Om Unit & Moresounds – Nuff Music (2014)
149 Outkast – Spottieottiedopaliscious (HugLife Remix) (2012)
150 Alladin – Mashed (VIP) (1995)
151 Firefox & 4-Tree – Warning (1994)
152 Tessela – Hackney Parrot (2013)
153 Dub Warriors – Rocking Out To The Nation (1994)
154 Slick Shoota – Hardcore Junglist (2015)
155 Doc Scott – VIP Drumz (Part 2) (1994)
156 Richie Brains – Buss It (2016)
157 Leviticus – Burial (1994)
158 DJ Rap – Spiritual Aura (Basher Remix) (2014)
159 Paladion – NGC 3982 (2014)
160 Sully – Crystal Cuts (2015)
161 Pulse & Tango – Let The Hustlers Play (1995)
162 Special Request – Lockjaw (2013)
163 DJ Red – The Visit (1996)
164 Siege – Deep (Part 1) (1994)
165 DJ Rashad – Let It Go (2013)
166 Machinedrum – Le Ol' Skool (2015)
167 Djemba Djemba – Oh OK Yeah That's Cool (2013)
168 Badman – War in '94 (1994)
169 Taso – SaxXx (2013)
170 Shy FX – Raver (Breakage's Pattern Moschino Remix) (2011)
171 Shy FX & UK Apachi – Original Trappah (DJ Cable Remix) (2014)
172 Shy FX & UK Apachi – Original Nuttah (Drum Mix) (1994)
173 Africa Hitech – Out In The Streets (VIP) (2011)
174 Sound Of The Future – The Lighter (1995)
175 Fugees – Ready Or Not (Zinc 1996 Mix)
176 The Trip – The 'erb (Special Toke Remix) (1994)
177 Morecambe & Wise – Bring Me Sunshine (1969)