You'll be happy to hear we have a stack of things to announce.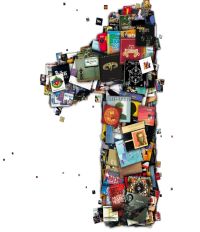 Yes, there is a new "album" on the way. Woo.
It's around 75-80% finished.
We don't want to give too much away yet, but, fully assembled, it's going to be the largest thing we've ever put out and yes, it will hopefully all be available for free (however, please see below).
What's more, we're hoping to initially release the album in quite an experimental way, So if you're interested in experimenting with us, please express your interest by signing up to the mailing list and we'll explain more in a little while.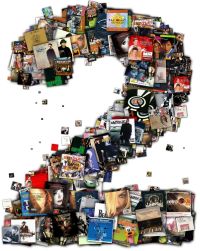 One thing we've learned for sure over the years, giving away albums for free unfortunately doesn't come cheap, so to help, we've thrown caution to the wind after the horse has bolted, and have set up a Patreon page here:
https://www.patreon.com/kleptones
If you can spare a quid, a dollar, or a euro a month (or more!) to help us keep working at a decent speed (and say thanks for the stuff we've already released too, maybe), we would very, very, very much appreciate it.
The more support we receive, the more you get back, it's that simple.
You will also get a huge glow of satisfaction from being one of the people that helped it happen. And a bitchen' soundtrack to boot. And we're looking forward to welcoming you to the squad and getting to know you better into the bargain.
(Side note – If you're wondering why we haven't done this sooner, we wanted to wait until we had a good stack of material ready, thus providing value for money – Feel free to message us if you have ideas for additional rewards and bonuses.)
If you're unfamiliar with Patreon, or want to find out more, have a look here.
Of course, huge thanks also go to everyone that has donated through the website previously, helping keep it online, we really appreciate that, you folks are fsking awesome.
But seriously, if you like what we do, please give this some thought, it really would make a difference, we cannot stress enough.
(Side Note 2 – If, for any reason, you would like to support us but do not want to use Patreon, please get in touch direct and let's discuss finding a way that suits you to a tee.)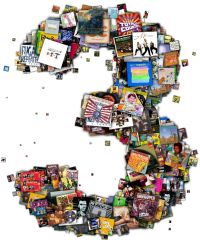 By way of introduction to all the stuff that's going to be happening, we're releasing a new four-track EP: "COUNT-IN (1234)".
We'll be putting up one track a day here starting tomorrow. They'll also be on YouTube / Facebook / Twitter.
(We haven't made "proper" videos for the tracks, but we've appropriated some visuals that we think provide good accompaniment to the music. Hope you agree.)
We also have TWO new Hectic City Mixtapes ready to release.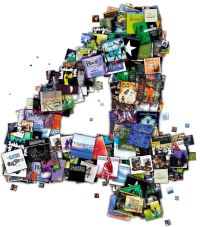 We'll be releasing the downloads for the EP & the mixtapes the day after we've posted the four EP tracks.
HOWEVER, for the forseeable future, all release announcements and download info for these and future releases WILL NOW ONLY BE MADE VIA OUR MAILING LIST.
Reasoning = Sadly, it's getting harder and harder to get the word out via regular social media, without continually begging you all for retweets and reposts, or paying for advertising, or paying some dodgy company to hype our numbers, all of which we are unwilling to do.
So we're taking a risk and asking you to sign-up. It costs you nothing, you get the music, and we know we've reached you. Which saves us a whole bunch of time that we can then spend on working up more music. Simple, eh?
Yep, it's a risk, but there's way too much interference on regular social media, so we think it's time to take our (that's us and you) conversation elsewhere. This is the first step. It'll be an interesting journey. We hope you agree.
(If you're already on the list then please pat yourself on the back for being ahead of the curve.)
Thanks for reading, hope you enjoy the new sounds.
All the best,
The Kleptones.
PS Any questions or enquiries? Feel free to email us.